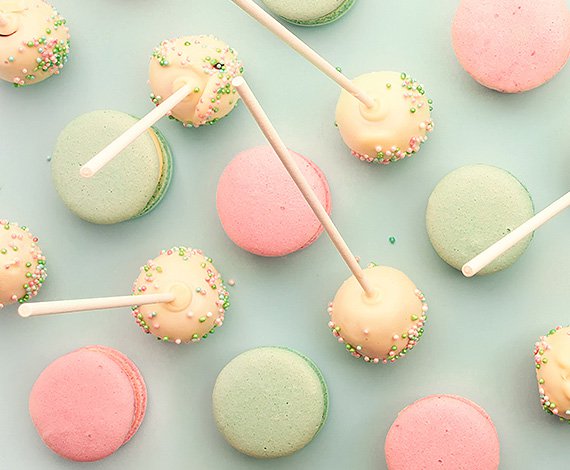 At Sweet's and Moore our ultimate goal is to satisfy our clients and their sweet taste buds. We focus on delivering from scratch, small batch, high quality desserts made from high quality and mostly local ingredients.  
Hi! My name is Lexi Moore and I am the owner and head pastry chef of Sweets and Moore. I started baking when I was a child. I have always been drawn to the food industry and had a huge sweet tooth. My earliest memories are baking in the kitchen with my mom. As I got older I started to really focus on baking and take it more seriously. I spent countless hours in the kitchen all throughout highschool, falling in love with the craft. 
When I was 16, I made the decision to apply to culinary school and got accepted to Johnson and Wales University in the pastry program. I spent the past 4 years studying under some of the best chefs in the country and even got the opportunity to study in Italy for 4 months. When the world shut down in 2020 due to covid, I started baking from home and selling my desserts to friends and family since most food establishments were closed down. The desserts were a huge hit and slowly the Sweets and Moore name began to grow throughout southern New Hampshire. What makes us stick out the most is we can do anything you dream up in terms of flavors and styles and you will not be disappointed!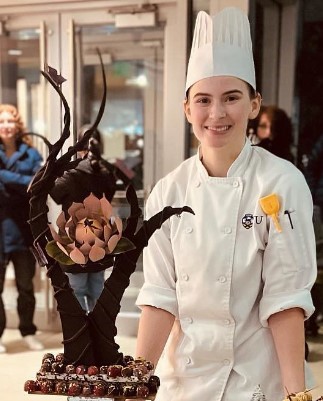 Sweets and Moore is
a woman
owned bakery,
with sweets
Most Popular
Items We Have!
Layers of rich chocolate cake filled and covered in a fluffy Oreo swiss meringue buttercream topped with chocolate ganache and more Oreo's .
Gluten Friendly Strawberry Champagne Cake
Layers of gluten-free champagne cake filled with a strawberry compote topped with a fluffy strawberry swiss meringue buttercream, strawberry champagne french macarons and fresh florals of choice. 
Blueberry Lime Cheesecake
A thick buttery a graham cracker crust filled with a smooth and creamy cheesecake filling, topped with a blueberry lime compote.
A fluffy and buttery scone filled with thick pieces of salty bacon topped with a sweet maple glaze.
*only sold in 8's